Respite Care and Its Benefits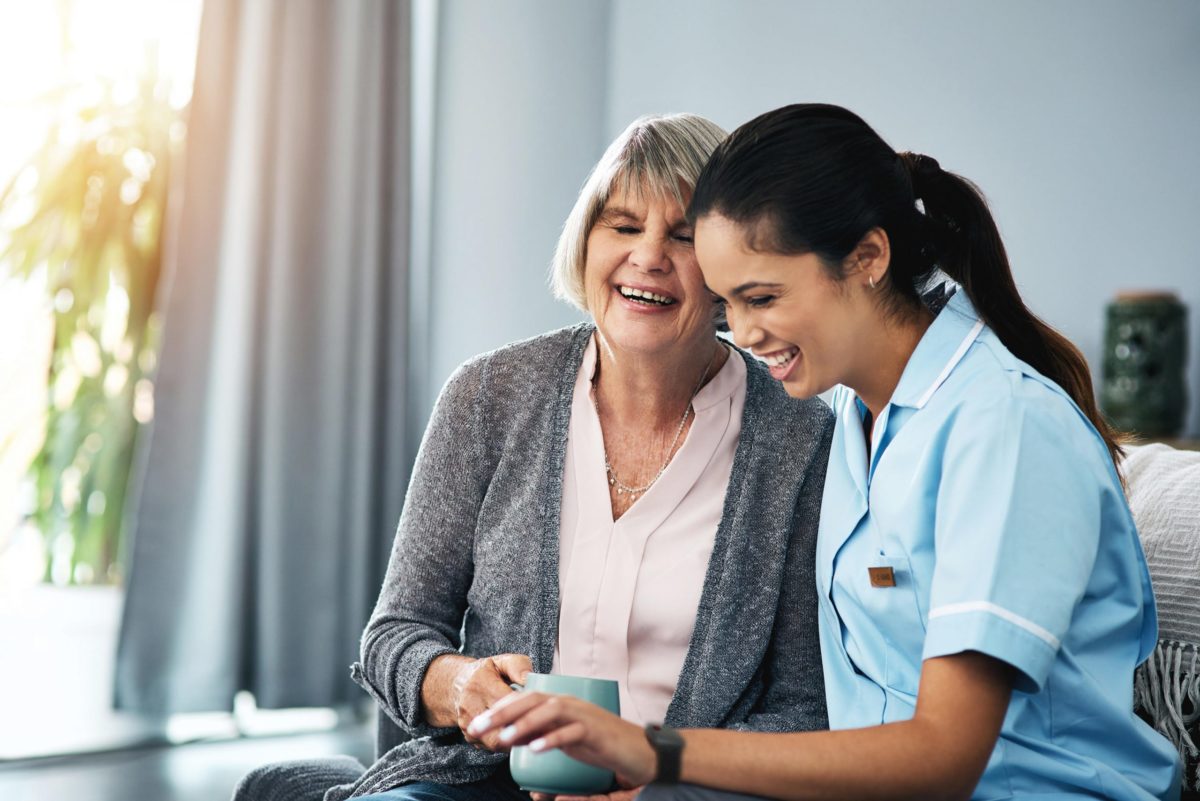 Community Angels Nursing Services Inc (CA) is dedicated to providing a wide range of home health care services to families and their loved ones. Respite caregiving is one of these services provided by our team of professionals caregivers.
The caregiving role can be a demanding job which should not be faced alone, and this is where respite care services can be very beneficial for both caregivers and those receiving care.
What is respite care?
Respite care is a temporary break to relieve family caregivers of their usual caregiving duties and responsibilities. Respite care offers caregivers a much-needed rest by temporarily placing the care recipient in the care of another provider for a specified period. This type of care can vary in duration, spanning from a few hours to several days or even weeks. It is available in various settings, including adult day care facilities, in-home care, and assisted living communities.
While receiving respite care, caregivers are provided with the opportunity to attend to other aspects of their lives outside of caregiving. This includes running errands, accomplishing work commitments, looking after their children, and engaging in activities they enjoy such as reading, shopping, exercising, or catching up with friends.
Benefits of Respite Care
Respite care is a valuable resource that offers numerous benefits to both family caregivers and their care recipients. Let's take a closer look at some of the most noteworthy advantages provided by respite care;
Time to rest and relax
Family caregiving is a demanding job that requires constant attention. Caregivers often hesitate to take breaks because they worry that their loved ones might require assistance when they're not around. Respite care offers a dependable and trustworthy solution, providing support and taking care of all the needs of your loved one. This allows caregivers to take a much-needed break and reduces stress and fatigue associated with caregiving.
Social engagement
Many family caregivers often experience a sense of isolation as they devote significant amounts of time and energy to meet the needs of their loved ones. This social isolation not only poses a considerable challenge for caregivers but also has a profound impact on their overall well-being. Respite care provides valuable opportunities for family caregivers to reconnect with friends and loved ones, allowing them to nurture other vital relationships while taking a break from their caregiving responsibilities.
Maintaining Personal Health
When taking care of someone, it's often tempting to put their health needs above your own. However, studies show that more than 20% of caregivers have experienced a decline in their own health. Neglecting your own well-being not only impacts you but may also hinder your ability to provide the level of care you desire.
It is imperative that you prioritize your own health. One way to do this is through respite care, which offers you the chance and time necessary to attend any medical appointments and take care of yourself.
Minimize stress
Using respite care can alleviate the stress experienced by the family of individuals receiving care. This valuable service helps to mitigate any frustrations and exhaustion that may arise within the family unit. By entrusting their loved ones to capable hands, families are able to find solace and peace of mind while they take a well-deserved break. Additionally, respite caregivers can provide exceptional support and assistance during this time.
_________________________
Are you or your loved one in need of a compassionate and professional respite care provider? Community Angels Nursing Services, a residential home care services based in Maryland, can provide you a safe and compassionate care focused on you and your loved one. We specialize in home care, skilled nursing, home health aide and companion services.
Please give us a call today at (301) 768 6096 or visit our website at http://communityangelsinc.com to learn more about how we can help you achieve your daily home care needs.