Basic Guide to Choosing Between Home and a Nursing Facility for Seniors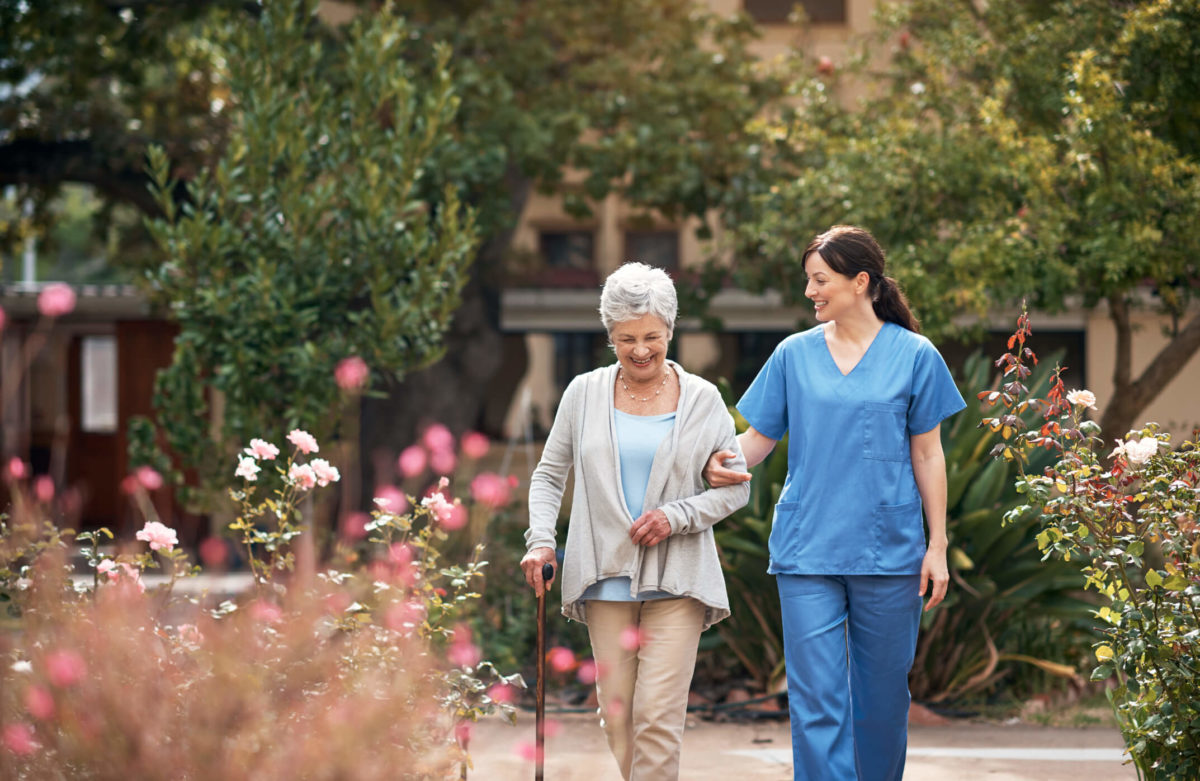 It is common for individuals who are well advanced in age to come to the point in life where they have to make a crucial decision with regards to their living arrangements. Older adults, along with their families, must thoughtfully decide which option to opt for: whether to stay at home or transition to a health facility. In this short essay, we explore basic factors that are to be considered when choosing between the two options, taking note of the merits and demerits of each. The health of the senior is a factor that must be considered. Personal preferences, family support, financial implications, and the happiness of seniors are other factors that must be considered.
Health of the Individual:
One of the most important and foremost factors to consider when trying to choose between a home and a nursing facility is the individual's health status and care needs. In a case where the senior has complicated medical conditions that would require nonstop attention or specialized care, the best option might be a nursing facility. This is due to the fact that nursing facilities have trained staff, which includes nurses and caregivers, whose duty is to primarily provide medical assistance and monitor the individual's health. Moreover, a nursing facility possesses medical equipment that makes it easy for individuals with special conditions to receive immediate help, and there is also easy access to emergency services. But in a case where the senior is somewhere healthy or their health condition requires a lower level of assistance, home care might be a suitable choice. This provides the senior an opportunity to maintain their independence and freedom while receiving the needed care from trained caregivers who visit regularly.
Personal Preference(s) of the Senior:
The personal preference of the senior should not be denied and must be taken into account when deciding between home care and a nursing facility. The emotional connection that most seniors have to their homes cannot be overemphasized because they have memories of the place that cannot be replaced. A changing environment for some seniors can even make them sick. When seniors age in a familiar environment, it brings a sense of freedom and familiarity. Seniors will also have the privilege or benefit of being surrounded by personal belongings, familiar neighbors, and a community that can help foster better health. It should be noted, however, that if the home is not conducive to aging, if it lacks necessary modifications that can help ward off accidents of various sorts, and if it lacks social interactions, then the senior might as well resort to a nursing facility. This is because nursing facilities often create a social environment to meet the needs of the individual. There is also provision for recreational activities, which helps to reduce feelings of solitude and neglect that can be common among seniors living alone.
Family Support and Caregiving:
The availability of family members and the extent of support they are willing to provide is another factor that needs consideration. While some families are willing to manage the care of their seniors by themselves, others do not have such a luxury due to factors known to them. When families are committed to managing their seniors' health, it provides an opportunity for the family bond to be strengthened. However, families that are not able to manage the care of their seniors may resort to a nursing facility. In this case, a nursing facility will provide a relief valve that will allow family members to continue their lifestyle while the health of their seniors is well managed.
Financial Considerations:
Usually, nursing facilities are more expensive than home care services. The cost of nursing facilities varies when factors like location, level of care needed, and amenities required are considered. This makes financial consideration a very vital factor in the decision-making process. It is thus important to look into the financial resources available in order to be able to cover the costs. It is advisable to settle for a combination of home care and intermittent stays in a nursing facility in order to maintain a balance between cost-effectiveness and the level of care needed.
Conclusion:
It can be very difficult to choose between a home and a nursing facility because of the multiple factors that must be considered. Some of these factors may include health and care needs, personal preferences, family support, and financial considerations. There will always be differing preferences, so there is no one-size-fits-all answer to the decision-making process. The individual involved or most concerned in the decision-making process is the senior, and they must not be neglected in the process. Their opinions must also be sought. The goal is to ensure the well-being, safety, and happiness of the senior.
_________________________
Are you or your loved one in need of a compassionate and professional home care provider? Community Angels Nursing Services, a residential home care services based in Maryland, can provide you a safe and compassionate care focused on you and your loved one. We specialize in home care, skilled nursing, home health aide and companion services.
Please give us a call today at (301) 351 4992 or visit our website at http://communityangelsinc.com to learn more about how we can help you achieve your daily home care needs.